Greetings,
I'm having a lovely time in the region of Lombardy and today, let's talk about Chiavenna, Italy. This is a rather interesting village of roughly 8,000 people which is situated high in the Alps not far from Milan. You'll take a train to Colico for an hour or so before switching and riding another 20 minutes or so until arrive in Chiavenna. Once you get there you'll feel like you've entered the set of a fantasy novel with an old soul and mountains which seem to stretch into the sky. At one point this place was the only route to the Mediterranean from Central Europe so just start to sniff the opportunity and ridiculous wealth that comes with it.
Something you need to know is that the Chiavenna that we all see today is far from what it was in its glory. In September, 1618 there was a terrible landslide of sorts from the mountains which basically erased the entire town. It was rebuilt and for the most part, that's what you'll see today. The year 1618 wasn't exactly yesterday but it's still important to know that this city and its story goes much further back than you could ever conjure from strolling the streets.
Let's talk about the Acquafraggia Waterfalls which is something that Leonardo da Vinci mentions in the Codex Atlanticus. It's impressive to say the least and I believe these photos speak for themselves. There is no real doubt as to why it has become a natural monument of Lombardy. It's mid September now but can only imagine what the falls and the river running from it is like during the summer with the heat cranked as high as it goes and filled with foreigners and locals alike cooling off and enjoying the scene.
There is an old hunting house of the Vertemate Franchi legacy which rests in the hills and it was just a small spec of what this family owned in the area. Their main residence got covered in layers of rock after the landslide and flooding; it must have been glorious as their hunting house was one of the most opulent places I've ever had the privilege of setting foot in. Today we need to outsource everything, these people had it all from their own fish pond, orchard, vineyard, livestock and of course an old school refrigerator for the ultra-wealthy in another building dedicated to the cause.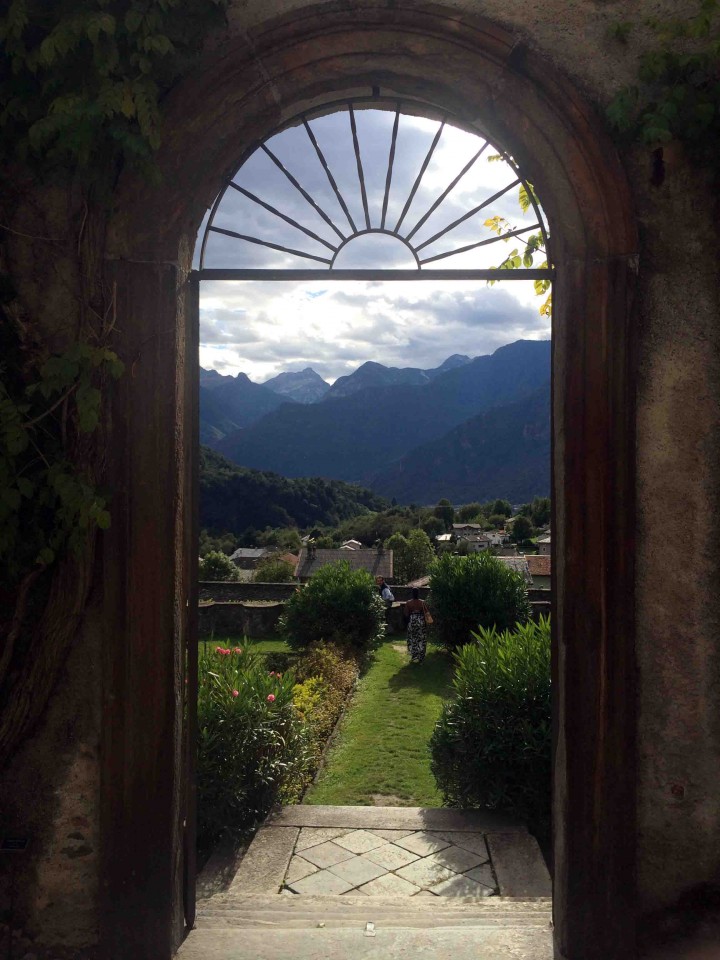 That building I just mentioned resembles a sizable home which is basically a massive well that they'd fill with snow.  Lining the walls near the top of the well they had numerous compartments which would house different types of perishables. Some of the trays had direct vents to the main snow well so they'd be cooler. Imagine a fridge from today and then make your mind imagine the old-school version. It's quite the sight and unlike anything I'd yet seen in my journeys. They also have trees with trunks so large you can only estimate the trees were a few centuries old. I'd go on about the Palazzo Vertemate Franchi which blew my mind but more on that later.
From there we explored a grotto which around there is called a crotto.They are basically naturally made caves in the mountain side where you'll find cheese, cured meats and all the other things that need refrigeration. Something interesting is that you can find a spot where there is cold air being pumped in from the mountain itself, it's called the breath of the mountain and you can count on it keeping stuff cool and at a constant temperature of ~8-10 degrees year round. We enjoyed wine, cheese and meats at Albergo Piuro after exploring their crotto before heading back to the hotel to freshen up for dinner at Al Cenacolo which was lovely. Click here to see a video from inside a Chiavenna crotto.
To say the city has character would be an understatement and I'm not just talking about the buildings. After dinner myself and a few new friends rolled into the town square to catch the Sagra dei Crotti festival and check out the Crotto Ombra which housed the most impressive cheese collection I've seen. There must have been a thousand wheels of cheese chilling out and a video from it is coming on my youtube channel soon. I can guarantee you it's not your normal cheese video but you can count on it being as cheesy as you'd imagine when filmed in such a place.
From there we found our way to a pub of sorts which seemed to be the town hangout. There I ran into a character I had made light conversation with earlier in the day and that began a chain of events which included yours truly meeting a great mix of the people from the area. Many of them live between Chiavenna and Lake Como; to say they like to celebrate the night and have fun would be an understatement. I instantly felt welcome in a place that not only has incredible history, culture and architecture but is surrounded by natural beauty which can only be described as top shelf. Not a bad combination if you ask this gent.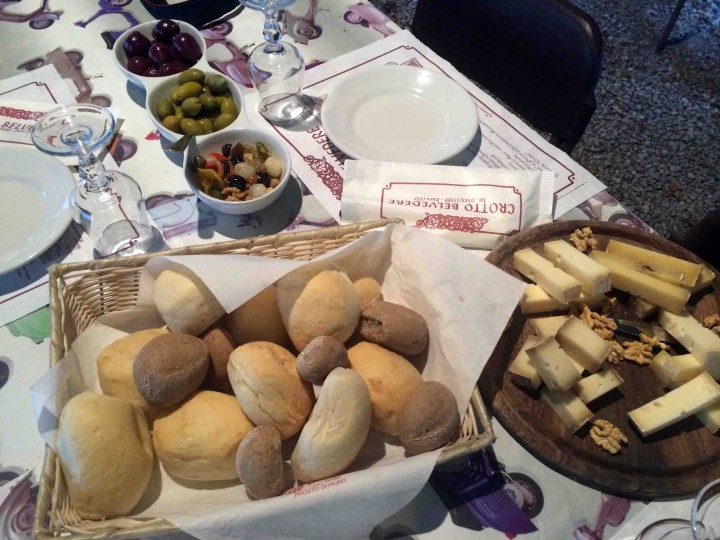 I'd go on but I'll leave you with this for now and dive deeper into specifics later.
This post is from the Blogville campaign, created and managed by iambassador in partnership with Lombardy Tourism and Emilia Romagna Tourism. That said, obviously all thoughts are my own as they always have been and always will be.
Tips hat,