Greetings,
I'm writing this from my apartment for the next two nights at the Glacier Mountaineer Lodge in Kicking Horse Mountain Resort just outside Golden, British Columbia. Today was one of those really busy and tiring days that are equally rewarding and one of the reasons I am so enamored with travel. I left Kananaskis Village and hit the highway to go cross country skiing in Canmore at their Nordic Centre before continuing the road trip down the Trans Canada highway to Golden, British Columbia. I'm near dead and it has nothing to do with the driving and everything to do with the cross country skiing…

Sure enough my GPS lead me down all these weird ways today but I got to see a whole crew of Rocky Mountain Bighorn Sheep just chilling out in the snow, snapped a quick shot and was back on the road. The weather today was true "winter wonderland" styles at -1 and sunny. I hit up the Canmore Nordic Centre and got outfitted with some cross country skis and met my instructor for a quick lesson. I thought I knew how to ski but apparently not and I "reworked my glide" so to speak. It's hard work but watching the women's teams do their training was enough inspiration, trust me.

The facility was built in 1986 for the Calgary Olympic Games in 1988. These days it's quite a happening place with lots of people training, including the one gent from team New Zealand who I saw absolutely racing up the hill but I digress. It holds World Cups and also has a shooting range for biathlons. They have something like 70km of trails and even build their own snow and hide it under wood chips so they can reopen for the national teams as early as mid-October. They do this so when the team finishes skiing the glaciers in late September, they can keep training. It was a cool experience and above all else, incredibly invigorating. You think you're fit? Go cross country ski 5km in the mountains and let me know how it went…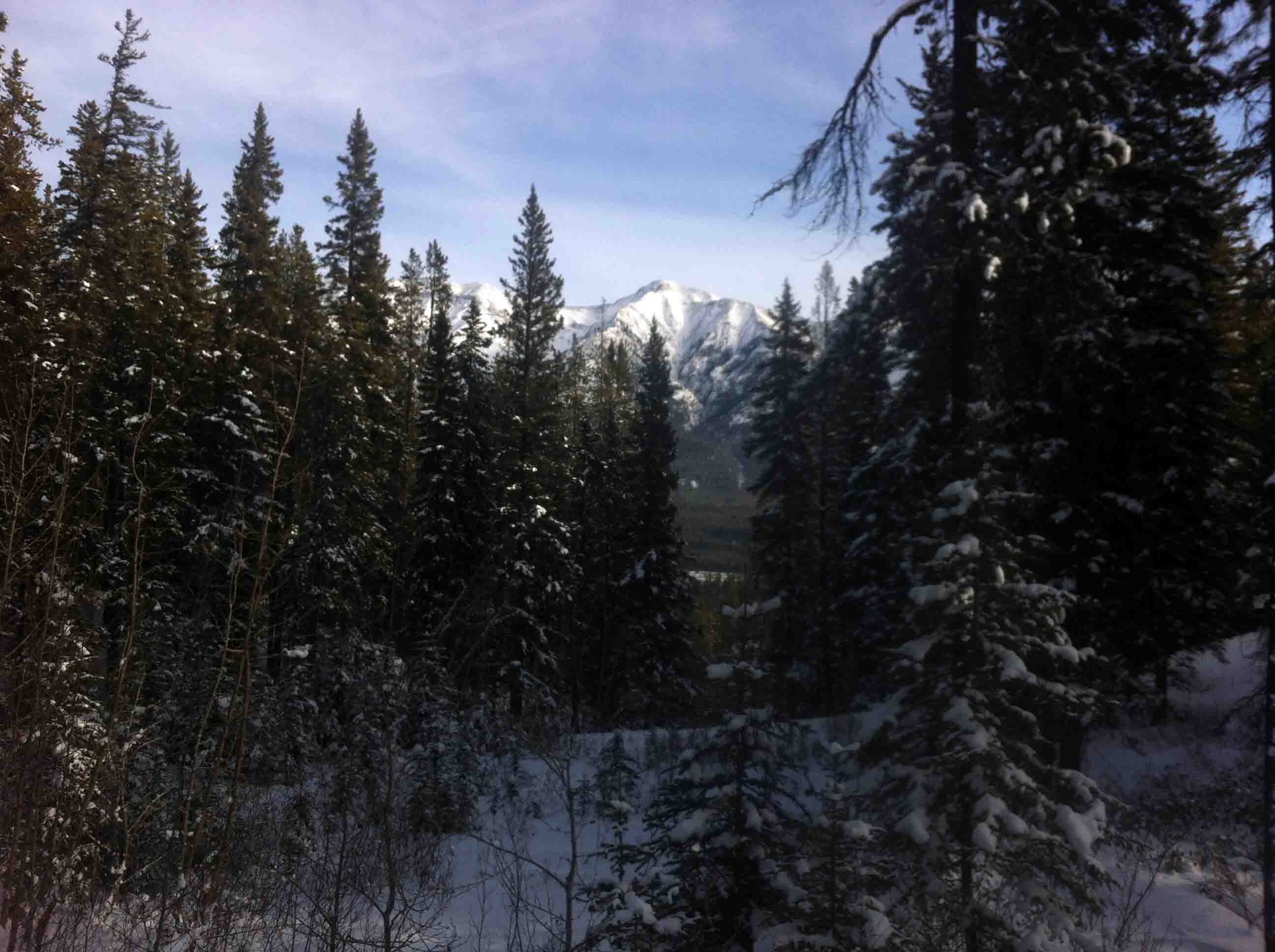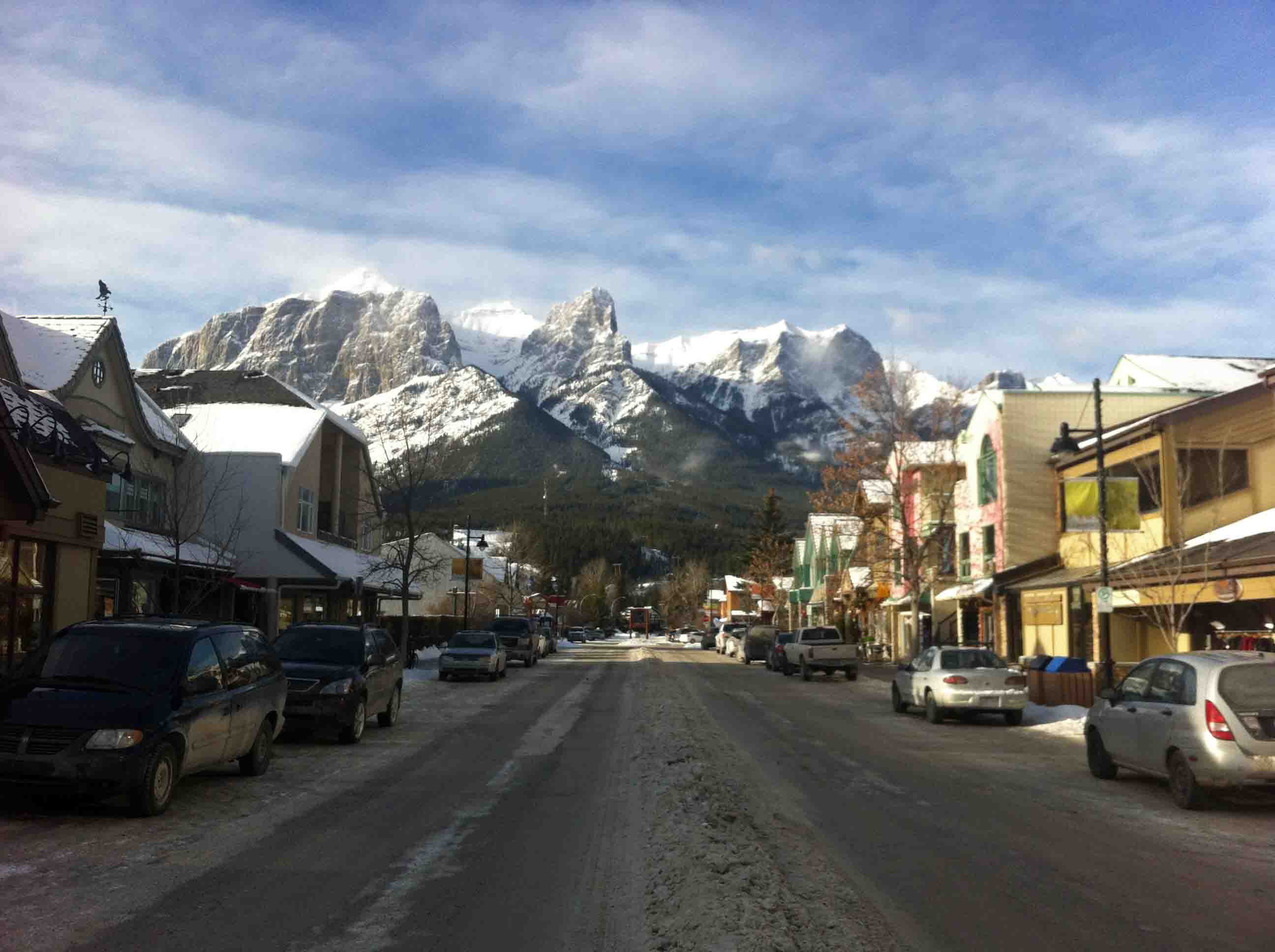 Had a bite to eat in Canmore which was looking great today and not long after that I was back on the road. I'm convinced that the majority shareholder in the company that produces my GPS is some oil conglomerate. It always sent me down the worst routes until mid-way I pulled the cord and was back to basics. Getting to Golden, British Columbia is easy and you just get on the Trans Canada Highway aka Highway 1 West until you're in the city of Golden. To get there is an experience in itself, as you cruise through Banff National Park & Yoho National Park; stunning! The ride is super scenic but also somewhere you need to be super alert. To say you're "out there" is an understatement.

Now I'm hanging out in my room which is more like an apartment. I'll show you the room tomorrow but the last photo is the view from my balcony. Tomorrow, I'm going to meet up with some people from the resort and try my luck at Kicking Horse. A friend of mine in Calgary told me it was literally "puking powder" all over the area not long ago and it looks like he was right. Anyways, enough imagining as we'll all find out how it goes tomorrow. Right now it's time to order a hot meal from one of the restaurants here and have an early night dreaming of powder.
It's beautiful out here and these photos can only give you a glimpse…
Big thanks to Travel Alberta, Tourism British Columbia, Tourism Canmore, Kicking Horse Resort and of course Resorts of the Canadian Rockies for making this dream ski trip a reality…
Tips hat,