Canada Day Long Weekend in Tofino, British Columbia 2012
Good day,
I'm writing this while enjoying the view in the photo below at The Wickaninnish Inn in Tofino, British Columbia. It has been rainy of late but yesterday we got lucky and Sally Sunshine decided to claw a window through the clouds so the people of Tofino could party and celebrate Canada Day in style! Besides that I've spent my time hiking through the Pacific Rim Park, browsing the Botanical Gardens and naturally, getting involved on a tour of the Tofino Brewing Company… You come to Tofino to use it as a cool base to explore and experience the endless nature surrounding it.
Here's the deal, Canada Day in Tofino is a good time because it's a real community thing and the community is into skateboarding and allowing zip-lines in the playground. They have this awesome skate park that any kid who grew up grinding the front curb would flip out for. It has a cool bowl as well as a street section and people from all over Vancouver Island came to compete, it was quite the comp. Eventually this one dude won and it goes to show never give up.  He eat it so hard on the first run of the finals, tripped on his board and was just probably left feeling thin, but he didn't give up and totally stomped everything in the final run, it was cool to watch.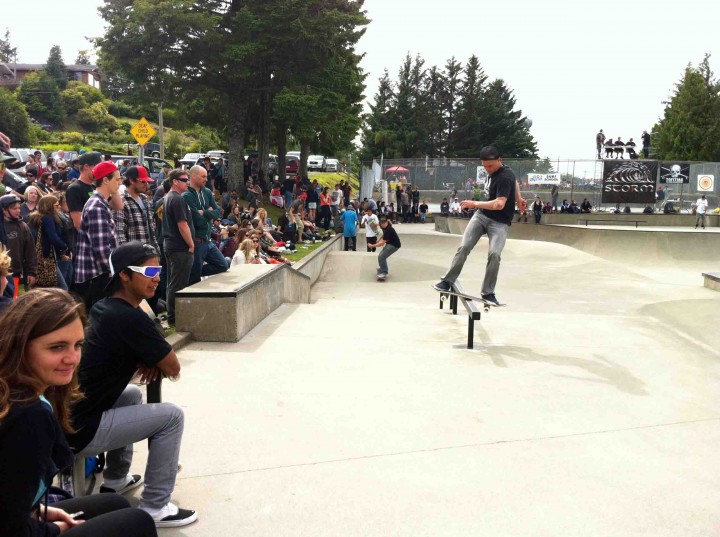 Afterwards it was time to hit up the beer gardens, as it happens the beer was supplied by the Tofino Brewing Co and when we went for the tour today it was like deja vu of sorts. Regrettably, for whatever reason, it closed at 7:30pm aka really early. Luckily we met this lady as the gardens were clearing, next thing you know we're kicking it at this front lawn party across from the skatepark with a random group of people wishing Canada the very best in their own personal way. We hung there for a while until the fireworks started.
We rolled back to The Wick after the festivities and ordered what could only be considered the best bacon cheeseburger I've ever had from a place called Shelter Restaurant. Maybe it was the Canada Day buzz, maybe it was that I was ravenously hungry or maybe… The next morning the weather was grey and miserable with this cold coastal rain. That didn't stop us though, we had plans that were to be executed rain or shine.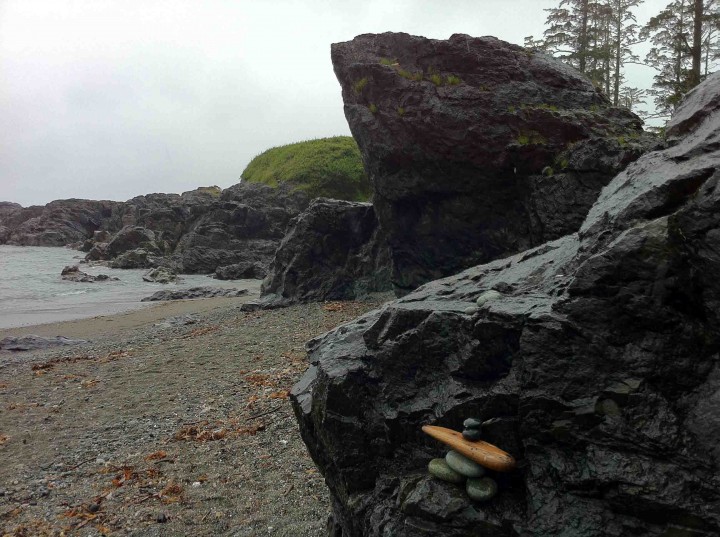 We headed to the Wick Spa and got this treatment that blew my mind and body. I've easily had several hundred hours of massage in my life, most of them in Asia. What I'm getting at is that when you get a real pro, it's very different than someone who isn't. The entire experience was top class, recommended if you're into that sorta thing and if not, why not?!
From there we went on to hike in the Pacific Rim Park, in the rain. It was majestic and can only imagine it on a sunny day. The sun simply can't shine on you everyday and when you're in a gorgeous old growth rainforest, you have to expect a little precipitation. At the end of the day, there is no good or bad weather, just "the weather" and you should dress accordingly a wise man once told me.  After hiking, hanging out, skipping rocks into the sea and simply being absorbed by the scenery, it was off to Botanical Gardens.  The place was calm, quaint and would like to see it again on a more photogenic day.
Next up as the Tofino Brewing Company and let me tell you, I thoroughly enjoyed it. The staff there are super cool and the beer is fantastic, I'm a big fan of their blonde which I got very well acquainted with yesterday in the beer gardens. They have a few other types that are darker as well and the place is new aka it opened April of last year.
The gents gave us a tour and I tried a dozen samples or so, you know routine brewery tour type things. They also have these large 2L bottles called Growlers that you can refill for only $10. It's affordable and it recycles the bottles, win win. I love supporting start-ups and if you like beer like we do, hit them up when you're in town. My suggestion is to split a Growler with a friend and go from there.
After the brewery we met up with some fine people from The Wickaninnish Inn. The Wick Inn is a family run business and the story begins when Dr. Mcdiarmid came to Tofino as its first doctor in the 1950's. All throughout the inn there are wonderful wood carvings and they are all made by a local legend named Henry Nolla.
You can visit a building that is known as the carving shed to see where Henry used to live and to this day people are still actively carving. It's a place that has one of Canada's largest scotch collections, deluxe oceanfront suites and a down to earth feel. If you read up on the Henry Nolla story, you'll know what I'm talking about.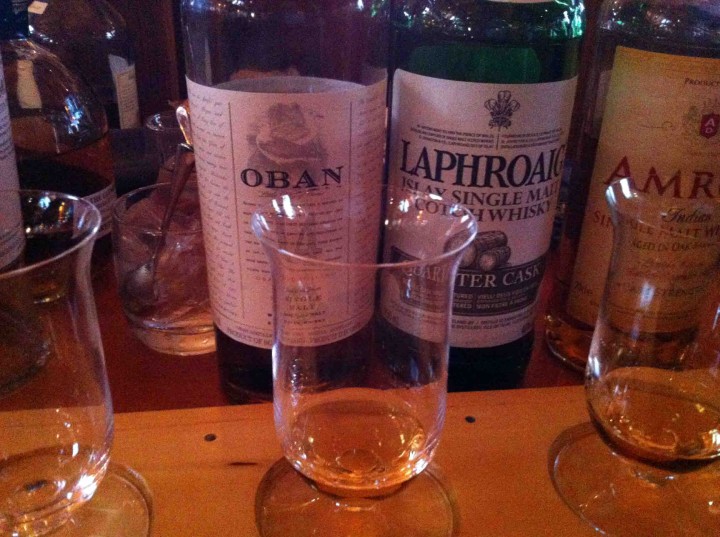 Tofino was great times and supposedly it's 20 days of sunshine the day after tomorrow, go figure?!
Tomorrow we're moving again, Tofino was similar to Ucluelet only this place has the scene & surf.
FYI, I'm here with the Explore BC Project, to learn more  visit the Tourism BC Facebook Page and look up #ExploreBC on Twitter.
Tips hat,
P.S: Was chatting with a surf instructor lady at that party on the lawn, she said GoPro cameras go missing daily.
P.P.S: Tofino was just listed in Nat Geo's Top 20 Surf Towns in the World.