Camping Organization: How To Think All The Details
Camping can be quite a hassle undertaking. To do everything right and not forget anything, you should start getting ready in advance, carefully considering the list of necessary things. Of course, it will differ depending on the length of your trip and the number of participants, but the main categories will be the same. Water, clothes, a tent, portable toilet, first aid kit, etc. What else to take with you?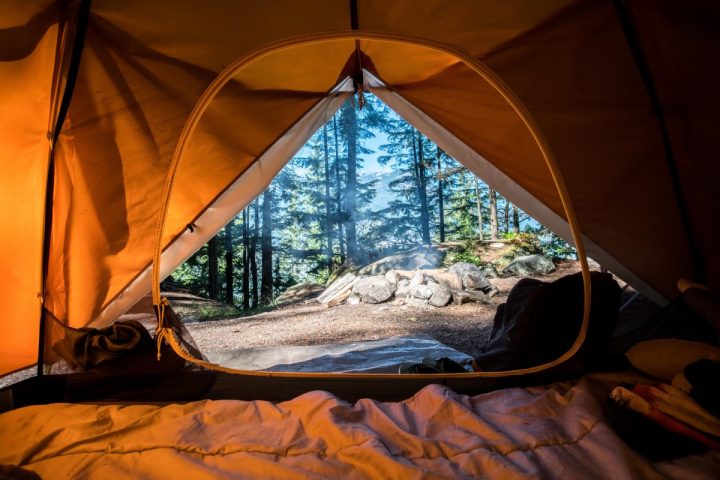 Food
The first and most important category is food and water. The list in this section will probably be the most extensive, especially if you are going to travel with a large company. The total amount may differ from the time of year; however, experienced campers recommend taking about 1-1.7 pounds of uncooked food for each participant on average. In terms of water, everyone will need at least 130 fluid ounces daily to drink and cook. Avoid fast-perishable foods and high-calorie sugary drinks.
Kitchen Gear
It is not enough to take a lot of food and water for several people for the entire stay. You will also need airtight bags and containers to store unpacked and cooked foods. All campers should also bring a mug, plate, and spoon; cooking utensils, you can take one for all. Also, do not forget to think about how you will cook food: on a fire, outdoor grill, or gas burner. Correctly calculate the required amount of consumables and take a little with a margin in case of unforeseen situations.
Sleeping and Eating
If you are going on a hike in a large company, it is worth taking tents and sleeping bags designed for several people. It will save space and give you more room to bring additional items. Also, take care of the organization of an eating area. You will need a picnic or camp table and chairs for everyone on the trip. For a more comfortable stay, it is recommended to shade this area. You can stretch a large piece of tarp between trees or use a special tent.
Hygiene
Next, you should consider the issue of hygiene. There are, of course, certain accessories that each participant should bring with them. However, if you plan to stay at the same location for several days, you should set aside a separate place for hygiene procedures. This area should be away from tents and campfires. Set up a portable travel toilet, a washbasin, and a supply of toilet paper there.
Lighting
While the campfire provides enough light for solo hikes, you still need good lighting for mass camping. You can take lanterns that run on batteries or are charged by sunlight. Place one on the dining table and light the way to the toilet and other important points. Maybe someone will need a separate lamp for their tent.
Be Prepared for Emergencies
The article lists five main categories, each of which can contain a fairly long list of items. Every participant should carefully consider a set of personal accessories and take part in collecting shared equipment. Terrain and weather conditions can vary significantly in different places. Be sure you made a list depending on the region where you go camping. Thus, your camping will be comfortable.