Boeing, Betting & Beaches in the USA
Today we have a post from a new casual contributor here at SHABL, welcome "The Goat".
Rob calls me "The Goat" and I would even add the "pura vida goat" as when I travel, the pura vida spirit is in me! As Rob, I enjoy travelling all over the world whenever I can. The more I travel, and the more I want to travel! Discovering new places, new cultures, new people is a big turn on. Once you start travelling, there is just no turning back!
On this occasion, I visited 3 big US cities (Seattle, Las Vegas, Fort Lauderdale) and each of them had their unique character, vibe and people. I flew British Airways from London to Chicago and then American Airlines for all domestic flights as well as the flight back across the pond.
Seattle: a must-see for aviation geeks
I started off with Seattle which is a megacity of the US North-west. It is the town where the Boeing Company was founded by a German immigrant named… Boeing. Did you know that Mr Boeing's last name was actually spelt Boeng? Because Americans couldn't pronounce his name correctly, he added an 'I' to make it easier
.
Seattle lives, sleeps and breaths coffee! There are literally hundreds of coffee shops scattered around the city, from local ones to multinationals like Starbucks (Starbucks opened its first store in Seattle's Pike Place Market in 1971)
I toured the Boeing factory at Everett and was impressed by the SIZE of the building. This is the largest building on earth! And it'd better be as this is probably the place where the Boeing aircraft you've flown with was recently built.
And remember: if it's not Boeing, you're not going! Clearly, employees are proud of their company and it's great to see a place where dreams (with wings) are built. The image above is a former BA Concorde, which cruised at Mach 2 at 50K feet! It's now retired and parked in a museum.
Second stop: Las Vegas. Sun, gambling and drinking
Las Vegas, no matter how many times I've been, never ceases to impress me by its buoyancy and non-stop party-like atmosphere. Everyone in Vegas is there to have fun and who knows, win that jackpot at the casino?! I have taken the habit to visit Vegas at least once a year and try to stay at different casino hotels on each visit with the final aim to visit them all by the time I'm 50!
What happens in Vegas… stays in Vegas but I'll make an exception here! I spent 3 nights in 2 different casinos (Aria and The Venetian). Aria is pure luxury at its best; there are 5000 rooms located in 2 different towers overlooking the city center. Paradise…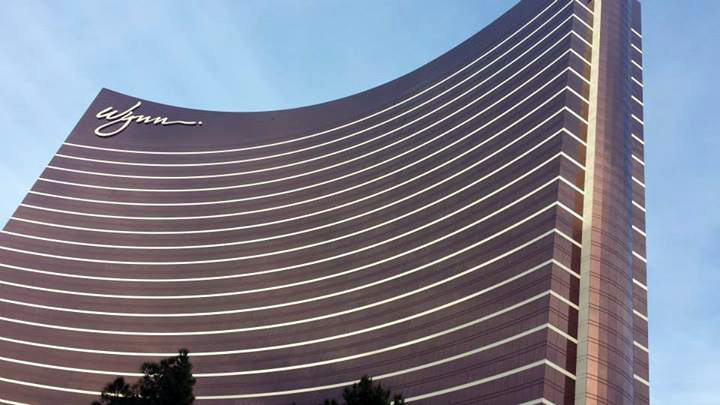 In Rome, you do as the Romans do so I obliged and went to all casinos, gambled a few $$$$ here and there and indulged myself in all-you-can-eats buffets. Let's just say that I ate too much; I am now on a strict fish n' chips diet for the foreseeable future!
What about you… Have you been to Vegas recently? Which hotel did you stay at?
Fort Lauderdale: Miami… without the crowd
I have decided that I'll spend my honeymoon in Fort Lauderdale, as long as my wife agrees. White sand beaches, blue water and sunshine make it the perfect place to chillax for a few days before going back to the dullness of the UK.
I went to Fort Lauderdale from Miami by the awesome tri-rail and the whole journey only took 2h. Lauderdale is very laid back, the downtown area is compact and has everything a tourist would need (7/11s and an abundance of places to drink and eat).
There are lots of pura vidan Canadian people who spend their winter there. I don't blame them as Canada is very cold right now!
Hope ya'll have enjoyed the pics and that it has inspired you to go on a pura vida trip!