Best Places to Visit on Your Next Trip to Mexico
Mexico is the perfect destination for your next adventure, with many tourist attractions and activities in all atmospheres, there is no doubt why it is one of the most visited countries. Mexico has unique cultures and ancestral traditions that made it ideal for your next vacation.
With many great places to explore, we know that it can be really hard to plan your itinerary and choose what states you want to visit first. That's why we have chosen some of the best and most popular destinations so you can start packing.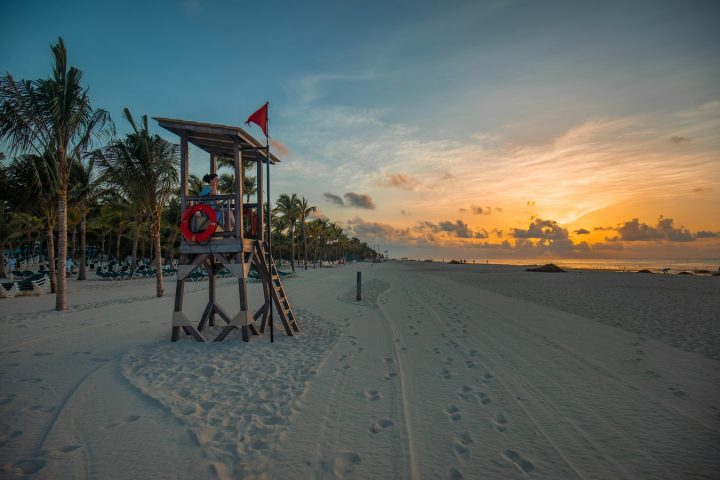 Los Cabos
Visit Los Cabos is always a good idea. With tons of activities and breathtaking views, you must consider this destiny as an option for your next trip. Los Cabos count with many beaches along the peninsula, very famous for the activities you can do there and the views on the coastline.
Some of the most famous beaches are Playa el Medano, Playa del Amor and Playa El Chileno where you can practice surf, kayak, or sport fishing. Do not miss El Arco, a rocky formation at the seashore and one of the most visited attractions.
However, the most popular activity in the city is whale watching. During the months between December to April, Los Cabos became the house for dozens of whales what brings a spectacular show for the visitors.
Los Cabos also has impressive golf courses in case you prefer to spend a relaxing day playing. Or just enjoying a delicious dinner in an exclusive restaurant or bar.
Playa del Carmen
Playa del Carmen counts many attractions and incredible places to visit to have a good time. From relaxing to party hard, you can reach all the popular attractions distributed around the city with efficient Cancun Airport Transportation to any destination in Playa del carmen.
The beaches in Playa del Carmen are famous for their turquoise water and white sand. Some of the most sights are Playa Mamitas, Playa Punta Esmeralda, and Playacar. But, Playa del Carmen also counts with many beaches to explore.
Another important point to visit is Fifth Avenue or Quinta Avenida. Which is located near some main beaches and is well known as the start point of other attractions. There you can find important brand stores and local ones, ideal to buy a souvenir.
Playa del Carmen is also well-known for its nightlife and the quality of the shows in the nightclubs. The most popular are Coco Bongo and La Vaquita with a party atmosphere all night.
If what you are planning is to visit Playa del Carmen in a familiar environment, you can go to the different theme parks around. Xcaret or Xelha are perfect for your stay with a dozen of activities for all ages and to get in contact with nature.
Tulum
Tulum is the perfect option to get in touch with the Mayan culture and visit the archeological zones around. The city has a boho-chic atmosphere with many activities for relaxation and to get in contact with nature.
Even though the city is pretty small compared with others in Quintana Roo, getting private Transportation from Cancun to Tulum will make it easier for your mobility to reach the main tourist attractions. But if you prefer, renting a bike is also another great and popular option to go freely through the city.
Visit the Mayan ruin is a must-to-do activity on your stay, to learn more about the culture, architecture, and traditions. You can get a private tour or go by yourself if you prefer. Also, the cenotes are another important aspect of the Mayan culture that you should visit. Cenotes were known as the entry to the underworld and Tulum counts with many of them nearby.
It is recommended to plan your itinerary in advance since some main attractions have a limited schedule, so please take that into consideration.
Oaxaca
Oaxaca is one of the most important destinations in Mexico, with a great cultural, artistic, and culinary legacy. The downtown of its capital is considered a World Heritage Site due to the phenomenal structure.
Oaxaca is also known for its dozen of interesting places to visit that will make your trip one of a kind. One of the most famous destinations is Hierve el Agua. Where you will enjoy a unique natural landscape with natural pools of crystalline waters and petrified waterfalls.
Do not miss the opportunity to visit the important museums and the Mezcaloteca if you're interested in learning about the distillate process.
Definitively planning a start point in Mexico can be really difficult with all the scenarios that each state has. Try to plan your route according to your budget or interest, for sure Mexico is one of the best destinations you can choose.