A Beautiful Day in Vina Del Mar & Valparaiso, Chile

Greetings,
I'm sitting here in San Pedro de Atacama on a really hot and dusty day. Today we're going to look at random photos I took from Valparaiso and Vina del Mar while I was there and the sun was shining. You know I showed up on a grey old Christmas Day, thwarted a pick-pocket attempt and it left a bad taste in my mouth…
That said, the place is actually quite cool and in hindsight sort of wish I had spent more time there. Do some research on the area before you go because it's one of those places that has the UNESCO World Heritage Site appeal but lots of other stuff beneath the surface for whatever you're into. The next day it was all sunny and a slice of the good life; these photos are from that day.
Sort of feel like I'm moving too fast but then again, that is what playing tourist is all about right? 98% of people who tour through an area well, tour through it. The luxury of hanging out days / a week in each location is not a common one and really, if I keep to the rate I started South America with, I'd be done by 2020 and that's no good.
If you're in Santiago de Chile, do hit up this area and give it a look as it is rather unique. Also, if you're there near New Years, it's the biggest party in Chile and one of the largest firework displays in all of South America aka a monster fiesta with roughly 1-1.5 million people. In a manic mood I moved to the bus station and booked a 24 hour bus to San Pedro de Atacama where I am now; more on that later…
FYI, if you want good beach towns forget Chile and head to Uruguay as you can't really compare them. Also, Vina del Mar is the upmarket area of the coast while Valparaiso is the old port town which now has a bohemian vibe. Valparaiso grew on me the last day but I still felt most at home in Vina del Mar and it's where I'd look for a room should I ever return which I highly doubt.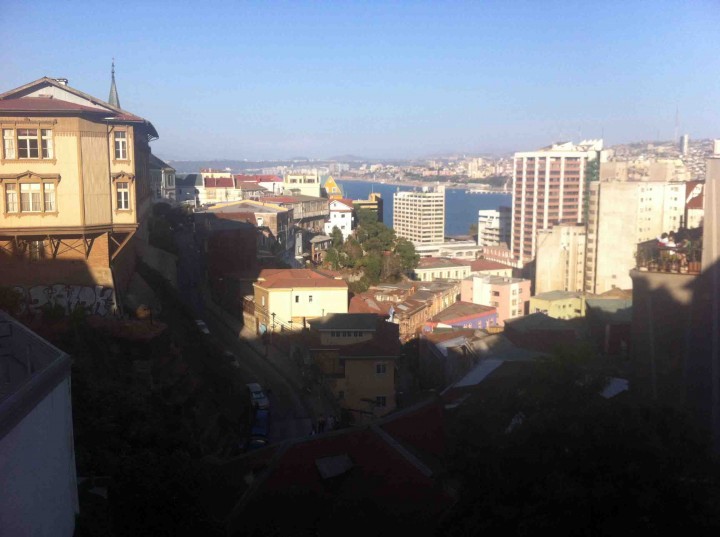 Tips hat,