8 Tips for Making Your Bathtime More Relaxing
Nothing relieves stress and pain like a nice, hot bath. Soaking in the tub with a good show playing on the laptop, a glass of wine in hand, and candles burning. A comfy bath is the most comforting and relaxing thing to do, especially when everything outside seems miserable.
Even though the warm water is great to relax in, there are so many other ways to make a bath even more relaxing than it is.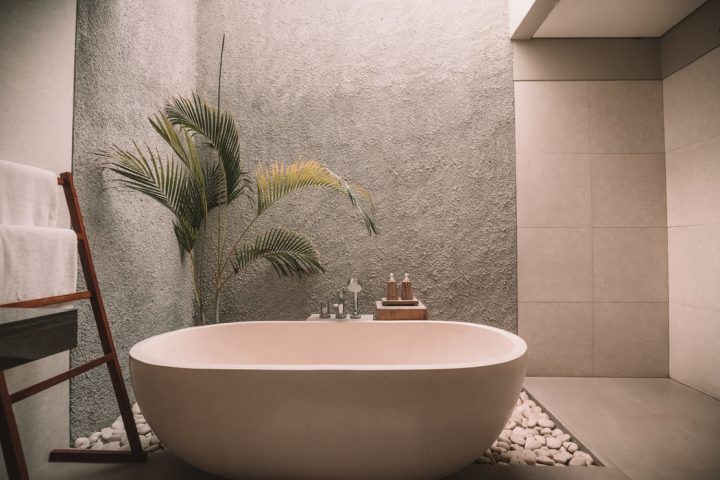 Ways to Make a Bath More Relaxing
Stepping out of the nice, warm water is always a drag when the cold air inside the bathroom makes you cold. A great way to avoid the cold air is to heat the towel, and have the warm cloth waiting for you as you step out of the water. You can also do the same thing with the pajamas that are about to be worn.
Another way of making a bath all the more relaxing is to use essential oils. There are a lot of different essential oils to match a mood or to help with aches. Buying a bath caddy can also contribute to how relaxing the bath can potentially be. Perfect warm temperature is an obvious way to relax in the bath. The more comfortable the water, the more relaxing it can be.
Bath salts and bath bombs are another amazing way to make a relaxing bath even better. Doing it yourself face masks can also help. One of the best things about a bath is how you treat yourself during. A little self-care along with the bath is always an important and relaxing step.
Change of Scenery
A relaxing bath, of course, is always nice. Changing the look of a bathroom is one of the best possible ways to make a bath so much more relaxing. When you like what you see, it changes your mood and allows you to relax in a setting that is just for you.
Bathroom Designers are there for any bathroom design needs and wants. Whether it is a simple change to the counters, vanity, or bathtubs and showers, anything is possible when the right bathroom design team is chosen.
So many people have a dream as to what their bathroom could potentially be. Making that dream come true is such an uplifting and amazing experience, especially when everything is done perfectly and in a timely manner.
Staying on or below budget is also a perk when finding the bathroom of your dreams and the dream team to do it. Sometimes the addition of well placed anthracite Radiators alone can make a world of difference.
Relaxing baths are just one great addition to life, especially when it is in the bathroom made just for the person using it. Taking a warm and relaxing bath is someone's time to do absolutely anything in order to completely relax and be alone with themselves.
Whether it is after a long, hard day at work or a great way to alleviate aches and pains, a bath could help almost any situation life throws anyone's way.
Taking a bath in the bathroom of your dreams has all of the possibility in the world to make you feel so happy and uplifted. There is nothing better than relaxation the exact way that is wanted. With a new bathroom design, be rest assured that you are getting exactly what you want, when you want it.