7 Home Rental Advertising Tips To Generate More Tenants
Are you in the real estate business, and specialize in rentals? Have you noticed that your home rental advertising game isn't as strong as you'd like it to be? Would you love to find out whether you can get much better at it, and attract more potential tenants?
Then look no further: we've got you covered. In this article, you'll learn some top insider tips on how to create the best, most attractive, and most successful marketing and advertising for your rental properties. Are you ready to turn 2021 into the year of your real estate triumph?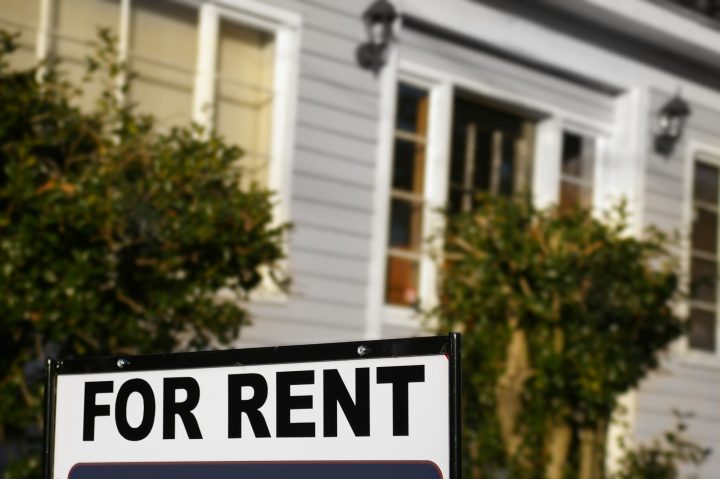 1. Real Estate on Social Media? You'd Bet
If you aren't using social media to advertise your rental properties, then what are you doing exactly? Just kidding — kind of. As you probably know, social media is an incredibly powerful and effective marketing tool for any business, including real estate.
Because the vast majority of people use social media on a daily basis, you can reach out to a huge number of potential tenants by advertising your rental listings on Instagram, Facebook, and other platforms.
2. Craft Engaging Content for Your Website
Aside from social media, another super-useful digital marketing tool for your rental advertising is your website. Make it your habit to keep your website up-to-date, user-friendly, and packed full of relevant news and information.
By creating informative, insightful, and inspiring content for both current and potential tenants, you will be presenting yourself as a leading player in the real estate market. Also: remember to use SEO best practices in order to boost your website rankings, get even more exposure, and drive a greater flow of traffic to your content.
3. Be Nosy on What Your Competitors Are Doing (Well)
Do you have any particular rivals that you know are performing exceptionally well? Great: instead of fearing them, take a peek at what they're doing with their marketing and advertising, and learn from them.
Find out whether they're using social media, and how they're using it, and what type of content they're producing. Are they hot on videos, and their clients love it? Well, then maybe that's an opportunity for you to become more competitive, too.
4. Live and Breath Local
A real estate company with a local presence and knowledge is automatically the most trusted and favorite among a specific neighborhood. Would you like to become one of them?
Then, you'll need to start engaging with local businesses and citizens, making yourself known in the area, and showing support for the community. Make sure your company participates in charity events, sponsor neighborhood events, and partner up with local services such as cleaning companies or childcare centers to offer discounts to the residents.
5. Supercharge Your Online Advertising
When you create your next online listing for a rental property, stop for just a second and think: if you were a potential tenant, what exactly would you like the listing to tell you? What would you like it to look like?
People looking for a new home to rent need and expect as much information as possible, delivered in a quick, easy-to-understand, and professional way. What does this mean, and how can you achieve it?
First of all, the copy: you want to write the most exciting, appealing, and to-the-point property description that you're capable of. Then, take care of the visual side of things with sharp, great-quality photos that show the most salient aspects of the property.
You'll also want to add a clear, professionally-designed floorplan, in order to help your viewers to get a better feel for the property layout. Want to go the extra mile? Shoot a video that shows tenants around the property and allows them to have a little virtual tour without leaving their couch.
6. The Time Is Not Always Right
Do you think that, as soon as you know that a property is becoming vacant, you should get that listing up on your website? Then think again. Publishing a listing much earlier than the actual availability date may be counterproductive.
Again, what you need to do is to imagine that you are a tenant looking for a rental home: how would you react if you came across a dreamy property, only to find out that it won't be available for another three months? Pretty frustrated, right?
So, next time you are about to get that listing live on the web, double-check all the dates and make sure that the timings are just right — a month to six weeks is generally a good benchmark. Another aspect you might want to consider when organizing a new rental property project, is private lending: this company has got you covered.
7. Diversify Your Marketing
We mentioned how crucial it is to take advantage of social media and website content to market your rental properties, but you shouldn't stop there. If you diversify your presence across multiple digital channels, you can dramatically increase exposure and reach.
So, get ready to explore the potential of other digital marketing tools, such as email marketing, blog writing, and video content. The "less is more" saying definitely doesn't apply here!
Get More Tenants Than Ever Before With Our Home Rental Advertising Tips
Now that you know what the best home rental advertising tips are, you can start putting them in place to attract more potential tenants than ever.
Remember that you'll want your listing to be as complete, catchy, and compelling as possible, which means writing great copy and including beautiful and crisp photos. You'll also need to take advantage of social media as well as other types of marketing channels, such as website, blog, and email marketing.
If you want some inspiration, don't be afraid to take a peek at what your competitors are doing, and learn from it to beat them. Keep in mind, also, that you don't want to rush a listing for an upcoming vacant property: you've got to wait until the time is right, or any potential tenant might lose interest quickly.
Did you enjoy this article? Then head over to our website to discover even more awesome content on a wide range of topics!