3 Fun Recreational Courses To Consider After The Pandemic
Everyone is looking forward to seeing a world that's fully recovered from the COVID-19 pandemic. But while that's still a bit far off, one can at least hope. For now, people still need to stay at home and practice health and safety protocols. However, it's never a bad idea to let your mind wander a bit and think about the things you missed out on because of the pandemic. You may have already asked yourself, 'what can I do to make up for all the lost time?'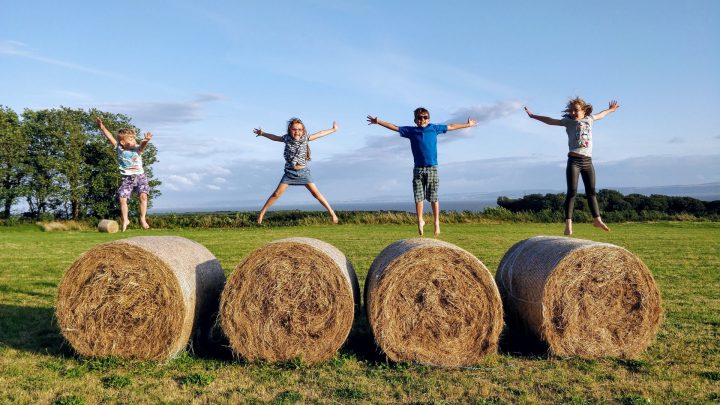 Fun Things To Do After The Pandemic 
You may miss the recreational activities you usually engaged in before the world was gripped by the global health crisis. After all, recreational activities are proven to be essential to the mind and body. There's a reason it's often the go-to activity of people in times of great stress. Unfortunately, the limitations of life in the pandemic have hampered down this necessary ingredient in people's lives, and it's undoubtedly something everybody's craving to start doing again soon.
If you're looking forward to trying something new after the pandemic, maybe now is the time to figure out which fun recreational activities you can pursue. There's a wide variety of recreational courses you can enroll in and learn from to achieve this goal. 
Be The Captain Of Your Ship 
Surely everybody misses going outdoors, especially by the water. If you're looking to try new outdoor experiences, then you should consider boating. 
Boating has become a popular activity among those who want to redefine leisure and recreation. This is because boating isn't just any activity; it's also a well-loved sport.
There's so much you can do with boating. It doesn't matter what type of boat you own or have access to. Anyone can be the captain of their ship by learning through any competent program that gives you a certificate when you finish learning all the essentials, from anchoring to safety procedures. You can choose to enroll in any state-approved program like the NH boating course in New Hampshire.
Speak In New Tongues 
This might not be the first thing that comes to mind when you think of recreational activities, but you should also consider learning a new language. Languages are essential tools that people often take for granted. Knowing how to communicate in various languages comes with very useful perks even for the casual, informal learner, so it undoubtedly becomes something someone can pursue even for recreational purposes.
It can be challenging to study foreign languages, but they can also be extremely fun as long as you're motivated. When you've chosen a language you're genuinely interested in, learning a new one for recreation is like hitting several birds with one stone. Not only do you get to enjoy the pleasures of mastering an entirely different language, but you can also use it in various situations. For instance, you can practice when you meet locals from the country where the language is primarily spoken or you can add this skill to your resume.
This recreational course is also easily available online with various companies and websites offering affordable but comprehensive programs from conversational French to advanced German.
Paint Yourself A Picture 
Outdoor recreational activities may not be feasible to some, but that doesn't mean recreation can't happen in the comforts of your own house. After all, it's all about enjoyment, relaxation, and pleasure. Nothing checks all these boxes more than creative activities you can safely do in your backyard or room.
If you don't mind getting a little messy, painting just might be for you. The bursts of colors, textures, and materials needed for painting can provide the same fun, invigorating experience you often get when doing something a bit more extreme in outdoor settings. Painting can also be soothing and relaxing, especially for those who wish to simply unwind, are looking for new means to express themselves, or are feeling too bored at home with nothing to do.
Wrapping Up
As you look forward to gaining new experiences after the pandemic, you should consider taking recreational courses. For the sake of leisure, short and immediate courses on any engaging and creative activities are most viable.
With an abundance of online resources, you're sure to find something that would fit your recreational needs. In the meantime, a little planning would be best. For instance, try scheduling a class on boating or get your hands ready for some painting. Whatever you choose to learn and do, always keep in mind that your goal is to have fun-filled experiences.