2015 – My Deepest Year of Travel
Greetings,
I'm writing this from the kitchen table of my small house called "The Cottage" here on Little Corn Island off the coast of Nicaragua in the Caribbean Sea. There are so many different ways to travel and in my opinion most of them merely skim the surface. It's like we as travelers go from pond to pond skipping stones on top of of them and then move onto the next or simply go home once that stone sinks below the surface. Sometimes it's a really short trip and other times we stay a little longer but ultimately, if you're skipping stones they sink and you move on.
This year, I traveled with the stone that sunk deep into the country called Nicaragua. As I sunk deeper, I learned more and more about this country, the culture, the people and ultimately myself. I'm far from the bottom of the pond but believe it has given me a new level of understanding about the world we live in as well as the role I play. Don't get me wrong, I love skipping stones but to have a life well traveled, it's important to experience many different styles of travel and not just skim the surface everywhere. Sometimes  one should go deep into countries and see what life's really like beyond the cocktails at sunset, mountain hikes and locals you meet while taking tours on the tourist trail.
Nicaragua is an incredible country and without a doubt, one of the rising tourism destinations of the world for good reason. I'm extremely proud and grateful to have found the gems called the Corn Islands in 2011 and decided to not just take a few photos, enjoy the beaches and nightlife for a week before leaving. I've gone from a tourist who showed up on the panga after a long bus and boat ride here to an islander and frankly, I couldn't be happier about my life changing decision.
The Corn Islands are part of the RAAS which is an autonomous zone and Bluefields is the capital. Basically, the Caribbean coast is split into the RAAS (south) and RAAN (north) and both are autonomous from the rest of Nicaragua. Once you cross a certain point going east towards the Atlantic coast, things change in Nicaragua and it's still Nicaragua but feels a world apart from the rest of the country. The people are Caribe and Miskito and Spanish isn't the main language, it's Creole and Miskito. It takes a while to get the gist of Creole but it's basically a simpler version of English often spoken with a heavy accent.
It all started with me falling in love with Little Corn Island almost immediately upon arrival. It had been a long gruelling trip from Leon by buses and boats and took roughly 30 hours. I remember having a that feeling of "I've arrived" like none other before. I often kid that I'm glad I haven't gotten married yet, because when you know, you know… I knew that Little Corn Island was a spot for me, one of the elusive places I had been looking for subconsciously without ever knowing existed when I left Canada for good in 2009 in search of something different.
Long story short, I bought a small piece of land in 2012; then in 2013 I bought a considerably larger piece on top of the hill with a great view of the sea. In February of 2015, I broke ground on the small lot and roughly five months later, I was finished my first house from scratch. I learned so much about building, managing people, doing business in a foreign country, working with others in a foreign language and myself. It all worked out but not without countless headaches and I've now been living in this small house for several months.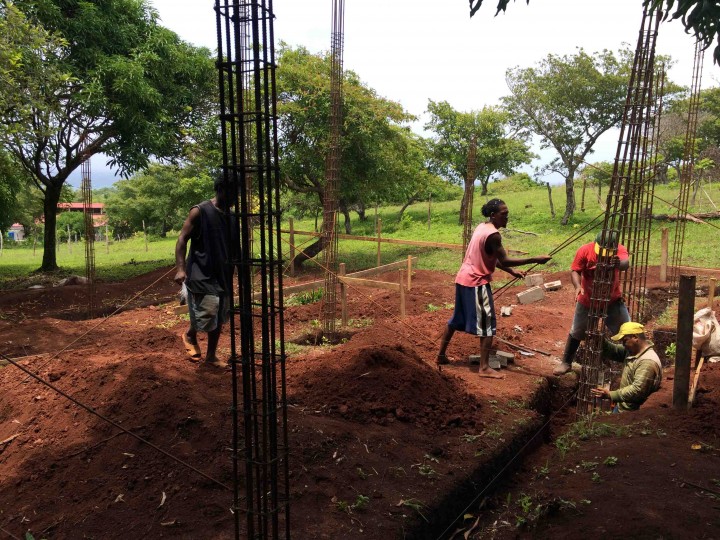 In April of 2015, I broke ground on the bigger lot for a house roughly four times the size of the one I'm living in now. Building the small one first was the wisest move I've made in years because it let me learn from my mistakes on a small scale so that when it came to building the large one, I knew enough to protect myself. The builder was in over his head and in June of 2015, I had a new builder come in from Managua and rip out everything the other builder did and start once again, from scratch.
This new builder knows what he's doing and I'm building a house that is in a totally different league than the first. Both houses are solid cement block construction because this island has some serious termite issues and cement lasts longer, stays cooler and is more secure anyways. After a night out, the less you put into drinks and dinner, the better; after a build you're glad you put as much as possible into building materials. I found out the hard way what termites can do when they ate the door frame of one of the doors at the cottage; it's insane what type of destruction those little insects can do but I digress.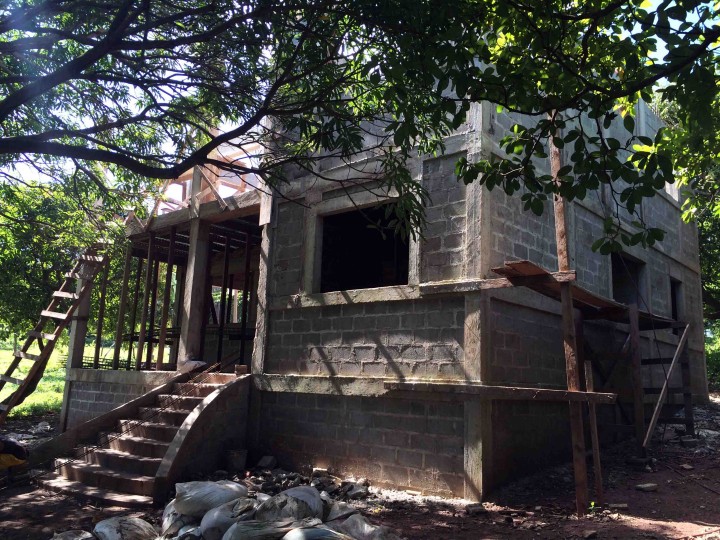 I feel like this year, I've earned my Masters in World Travel. If you take a tour with a group it's like elementary school, going on a gap year or doing some solo travel is like going to high school. Doing an extended trip and living abroad while traveling for years is akin to going to university. That said, purchasing land, going through the legal systems and ultimately building a house from scratch when you know nothing about the process in a foreign country and in another language; that's the Masters. I've been to roughly 70 countries and they are all different but the process of exploring them doesn't really change and once you know the style it's still just skipping stones.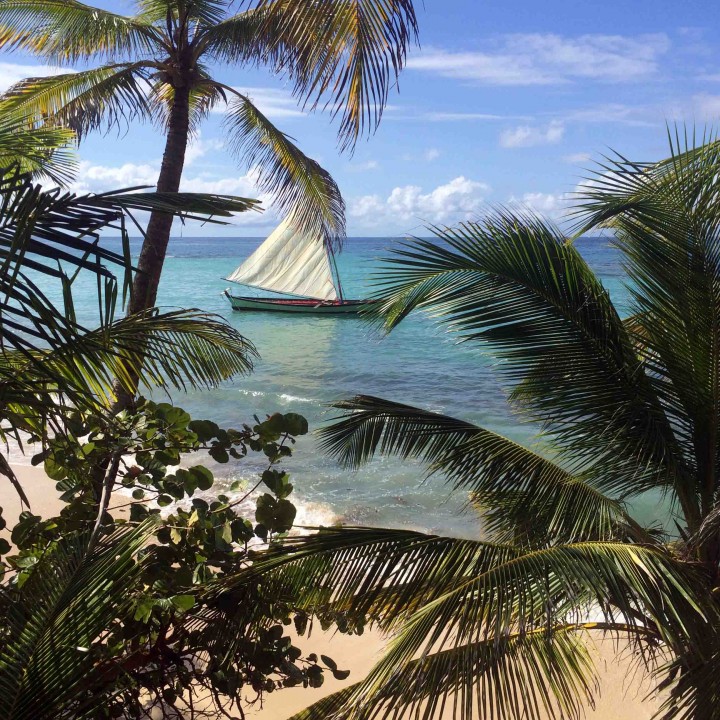 That said, I love skipping stones and I look forward to going back to it soon as it's one of my favourite activities. However, to sink deep into a countries culture and become part of that country is an experience altogether different and I'm incredibly grateful for it. I live in what many call paradise but it still has its problems; nowhere is perfect and you should trust me on that one. Depending on what you value in life, some places definitely come close, that is for sure. I hope to be finished with the building process in the next few months and am excited to continue sampling many other fine experiences that this world has to offer.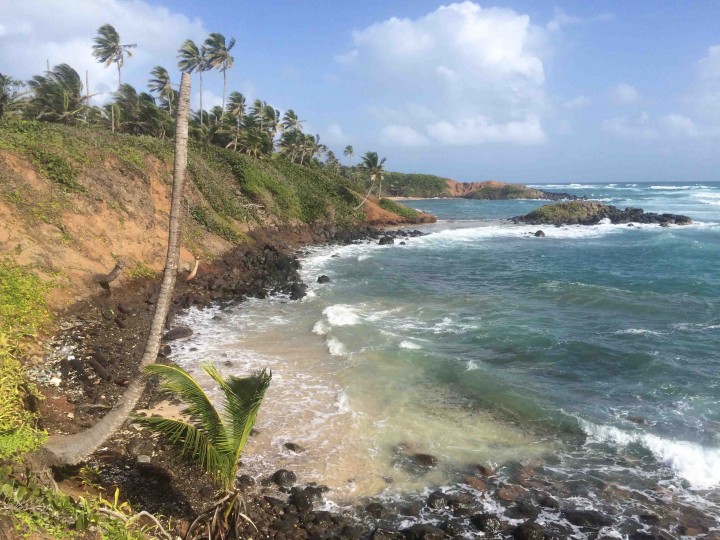 Besides building, I also did some fun exploring as well on trips that took me to Serbia, Scotland, England, Germany, United States, Canada and Mexico. An island off the coast of Scotland really resonated with me and it's called the Isle of Skye; I recommend anyone who ever goes to the United Kingdom to explore it. Visiting the Isle of Skye is like setting foot on the set of a fantasy film; it's otherworldly.  I'd go on but I feel like I've said enough. I'd like to wish you all a wonderful new year and hope it's filled with health, wealth, happiness and of course, lots of travel.
Remember that a life well traveled isn't measured in miles but by the experiences you have and the memories they make.
Tips hat,
P.S: Happy New Years, be sure to watch the video embedded near the top and Join the SHABL Crew on Youtube.