12 of My Favorite Things From 2011
What's up SHABL?
Hope you all have had a nice week and aren't stressing too bad about where you are going to be at 11:59 PM Saturday night (New Year's Eve=most stressful holiday ever).
The time has come for me to jump on the bandwagon and talk about all the things I have done in 2011. It truly has been one of the best years of my life and I credit a lot of that to the people who have been involved: old friends, new friends, random "friends". I haven't even counted how many places I visited or how many more stamps I got in my passport and I think that's because this was the year I finally started to feel like not only a traveler, but a citizen of the world. It's hard to explain, but it's rad.
For years I traveled through places as if I were a participant on The Amazing Race, rushing to see as many "sights" and covering as much territory in a short amount of time as possible. While I did make it to quite a few places this year, I chose to stick around much longer in a lot of them and have realized that this is really the best way to go. For me at least. I don't know about you guys, but I can't wait for 2012. I have absolutely nothing planned for it yet, but things seem to work out better sometimes when that is the case…time will tell.
Before we get there though, here are twelve of my favorite things from 2011…
Partying in Vegas for New Year's Eve
I almost turned down an invitation to spend New Years Eve in Las Vegas, but so glad that I didn't. It wasn't as overly crowded as I had imagined it would be and the energy on The Strip was electric. It was so nice to just wander aimlessly with a bottle of champagne in hand and not worry about getting to a club or party in time for the countdown.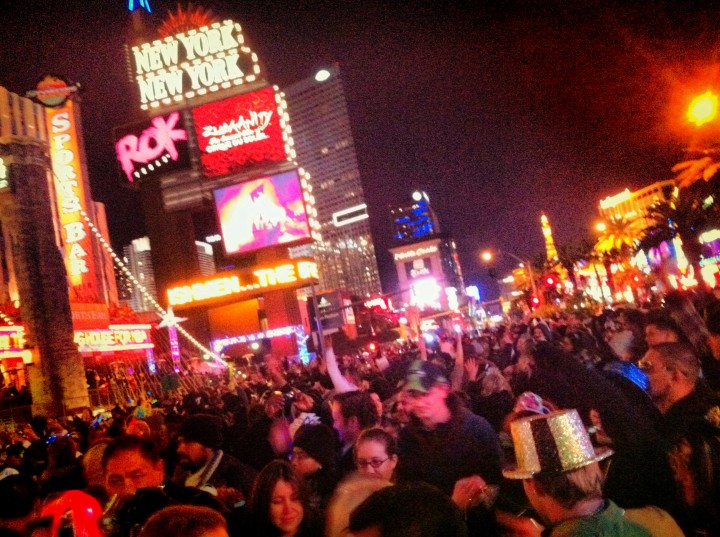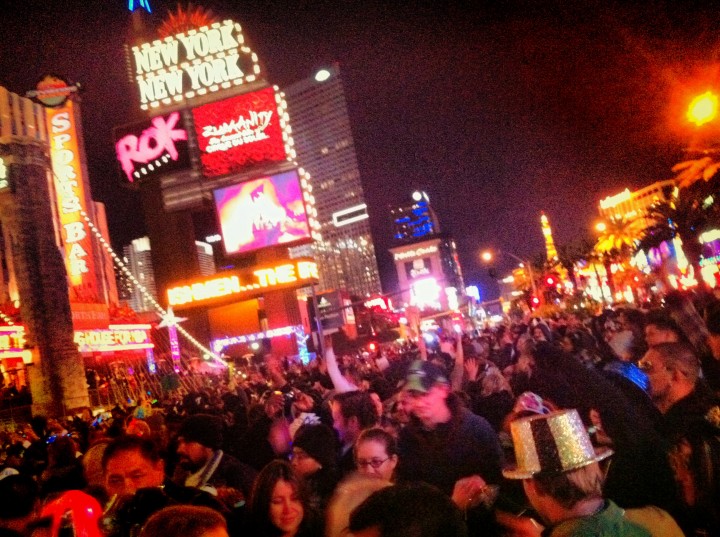 There were fireworks, music, happy people, alcoholic beverages openly flowing in public places…what more could I have asked for to ring in 2011?
Surviving my first Swedish winter
A born-and-raised California girl, I found myself stuck in one of Sweden's worst winters in history. Ok, maybe not history, but it was bad. The snow started two months before 2011 even began so you can only imagine how things looked by January and February. Cold. Dark. Snowy.
But guess what? I actually enjoyed it.
The colder and darker it got outside, the warmer and cozier it got inside apartments, bars, restaurants. Not to mention, had I not experienced a true Swedish winter I would have never gotten the full experience of a Swedish summer.
Exploring the Balkans
When I saw that Wizz Air had recently opened up a new flight route between Malmö and Belgrade, I saw it as a sign from the travel gods to begin my exploration of the Balkans and booked a roundtrip there for 11 days in March.
I really enjoyed Serbia but in the end it was Bosnia-Herzegovina that I fell in love with. Sarajevo is a magical place and Mostar's Old Town is almost too beautiful to be true.
London, London & London
I was super lucky to get over to one of my favorite home-away-from-homes (I have a few of those at this point) in May, September AND November this year.
Touring through Germany with The Sounds
In June there was no sleep till Deutschland. That's when I convinced my friends The Sounds to let me join them on part of their tour through Germany.
I really had the best time ever and enjoyed traveling like a rock star for a bit. Dude, it's tougher than it looks, trust me!
It also gave me the chance to check out some places that I might have never visited otherwise. Rostock, Munster, Scheeßel, Würzburg, Neuhausen.
I also spent a few days in Hamburg in the middle of all this while they flew up to Finland for a show. I think Hamburg is often overlooked as far as party cities in Europe go. Things get nasty there.
Celebrating Midsummer in Sweden
After my first Swedish winter I was pretty much prepared for anything and everything. That included Sweden's largest party of the year—Midsummer. Nine million Swedes drinking schnapps, singing songs, and dancing around an ENORMOUS……pole.
In my opinion, Midsummer in Sweden is not only the world's biggest party of the summer, but it is also the best.
Hunting for krasnoludki in Wroclaw
I'm a big fan of Poland so I made sure to plan an extended layover on my way to Ukraine so that I could check out Wroclaw. I had never been there before but expected it to be beautiful, which it was.
What I didn't expect was having so much fun hunting for krasnoludki ("little people").
Apparently there are over 150 of these cute gnomes scattered throughout Wroclaw but I only spotted around 25 of them.
Moving to Ukraine
In July I moved to Odessa, Ukraine for an internship. In retrospect this move was actually a pretty drastic change for me, espcially coming directly from Sweden, but I survived. No only survived, I thrived, and again I have to thank my friends for this. No wonder three months turned into almost five.
Ukraine was an interesting country to live in. I chose it for a few different reasons, but most obvious were that I didn't need a visa for the first 90 days and that I would be able to use and hopefully improve my Russian. I am extremely lucky that everything seemed to fall into place for me once I was there, and while I was happy to get back to Sweden in the end, Ukraine has taken hold of a huge part of my heart and I don't think that our story is over.
Strange Encounters in Moldova
I would have been cool with visiting Moldova only once in 2011, but somehow I found myself there on four separate occasions (well technically three if you consider Transnistria a separate country, which I do). Seriously, on every occasion there was something strange, surreal even, that seemed to happen.
There was breakfast at McDonald's with a drunk businessman from Moscow at 7am. Absolute certainty that I was steps away from walking directly into a human trafficking operation in Chisinau. Chatting about Orange County with a monk, in a cave, on a mountain. Celebrating the 219th anniversary of a city in a country that doesn't exist. Paying my first ever bribe to get OUT of the country. Then there was that Moldavian wedding…
I could write a book solely on my experience with Moldova. You would be able to find it in the dark comedy section.
Staying with a Roma family in Transylvania
Traveling around Romania and Transylvania in early October was for sure a memorable part of my 2011, but the real highlight was the night I went and stayed with a Roma family in Valeni, Mures County.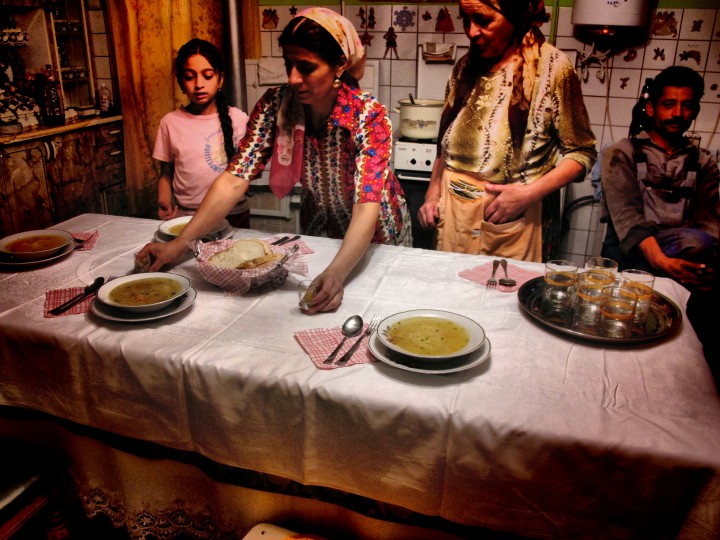 Sometimes having a stupid moniker (read: The Blonde Gypsy) can open doors for you. Literally.
Being blown away by Istanbul
I flew to Istanbul at the end of October with little to no expectation. I had heard it was cool, I had heard it was where east meets west, whatever, whatever….I had to see it for myself.
All I can say is that this city left me absolutely speechless and I cannot wait to go back.
Feeling Christmas in Berlin
The last thing I thought I'd be feeling in Berlin when I went in the beginning of December was holiday spirit.
Berlin is an anomaly to me. The renegade of Germany. So of course I was surprised, pleasantly, when around every corner there seemed to be a traditional German Christmas market and rows and rows of stalls selling my favorite holiday beverage, glühwein.
So there you have it, my 2011. Wishing every SHABL reader and the SHABLest of them all, ROB, all the best and more for 2012!
Until then…