Sushi for Dinner at Kinki in Ottawa, Canada
Good day,
Last night I had the pleasure of trying some new items from the Kinki's 2012-13 menu with my sister and I quite liked it. Kinki is an Asian-fusion restaurant that is well known for its sushi. It has an edgy vibe which is pretty apparent by the name itself, yes? It's located in the heart of the Byward Market and has a good view of Parliament should you decide to dine outdoors. Turns out they also have a pretty sweet patio in the back but naturally, Ottawa's weather has been vanilla the last few weeks so they weren't in full swing.
I quite like the decor on the inside but enough of that, let's get to the reason I went there and that was to eat. The meal started with a Kamo Salad with crispy duck and I was thoroughly pleased with it, in fact I could have eaten just that salad and left satisfied but it wasn't meant to be. Immediately after that dish was removed, the Chef's Moriawase (top photo) was up and it was basically the nicest sashimi platter I've ever seen. If you look at it closely, you can see flowers and stuff made out of the fruit and fish, if you can't see it, that's too bad because I must certainly can.
I'm a huge fan of tuna and the Chef's Moriawase  consisted of salmon, red tuna, scallops, Albacore tuna, Hamachi tuna, Butterfish & the chef's custom roll that used cucumber instead of seaweed as the wrap. Really loved that platter and glad I got a chance to sample it.  Next we tried the Fuji Calamari which is supposedly quite popular. I'm not a huge calamari fan after my stint living in Africa and eating it basically everyday but I can see the allure to others, it was cooked and presented well.
The final dish we dug into was the Dragon Child Roll which consisted of char siu, Albacore tuna, tsukemono, crispy onion, Boston lettuce and doenjang misu. It tasted great and was nice to get reacquainted with some sushi after having so much in British Columbia to going basically cold turkey once arriving in Ottawa. It doesn't really matter where in the world you are, good sushi is good sushi and glad to have been able to sample some at Kinki.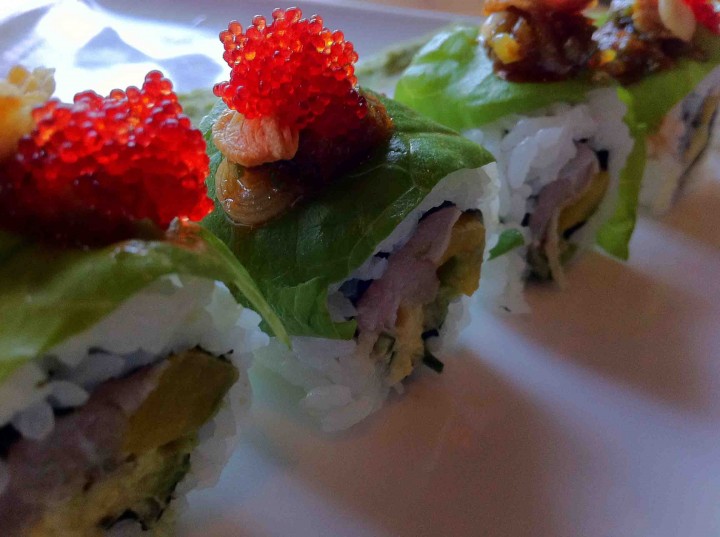 Kinki is very accommodating when it comes to food allergies which I think is quite cool. I can eat everything and anything and can't imagine what it would be like to have dietary restrictions; I mention this as my sister is gluten intolerant and the dishes we had were made without it. At the end of the day, we both had a great time at Kinki and it seems like the type of place you'd bring a date if you were looking for an interesting setting and great sushi.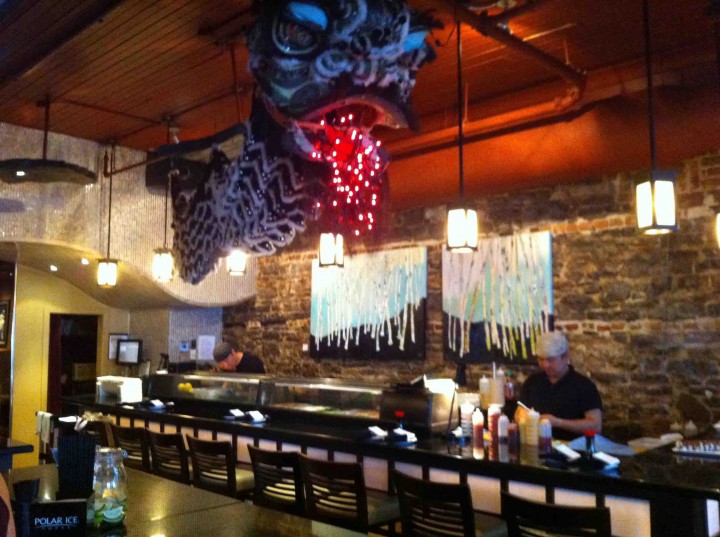 Thanks to Kinki Asian-Fusion Restaurant for the hospitality and Ottawa Tourism for making it happen.
Tips hat,
P.S: I'm off to Quebec City tomorrow, the adventure continues…