Photos From a Stroll Through Quebec City, Canada
Bonjour,
While I was in Quebec City this weekend, I had some time to cruise around and get a feel for the place. I'm a big fan of old cities and found it cool that Quebec is the only fortified city in North America. I went on a tour of the city but it was a dull, dark and cloudy day aka not the best type for someone with a penchant for taking pictures. Luckily, a day later the sun was shining and I went for an early morning jog to give you a glimpse of what it's like there.
There is lots to do and lots to see in the city. Be sure to spend a day just strolling around the old city, it's good times. I've been there at all times of day and I'd have to say that early morning was one of my favorites. You could really take photos with ease and get a great impression of this historical place before it becomes bustling with others from around the world looking for similar shots. If you go later in the day, consider stopping for a pint, bite to eat or both in one of the countless cafes lining the streets.
I hope you enjoy these Quebec City Photos.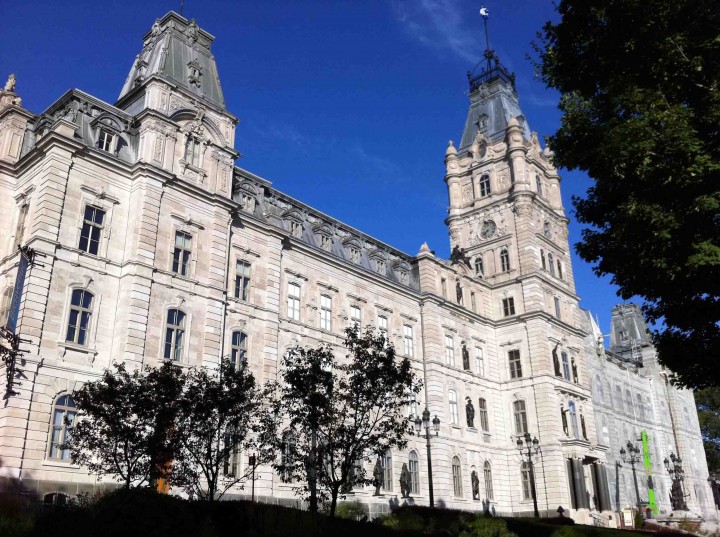 As you can see, the city is quite beautiful and arguably one of the more interesting city walking tours you'll take in North America. It's also on a big hill so wear some walking shoes as going from top to bottom and back can be quite a workout. If you're not up for it, don't worry as there are plenty of cabs and some special shuttles to get you around.
Un gros merci a Quebec City Tourism for their hospitality.
Tips hat,